Performance™ 15 Packaged Hybrid Heat® System 48VR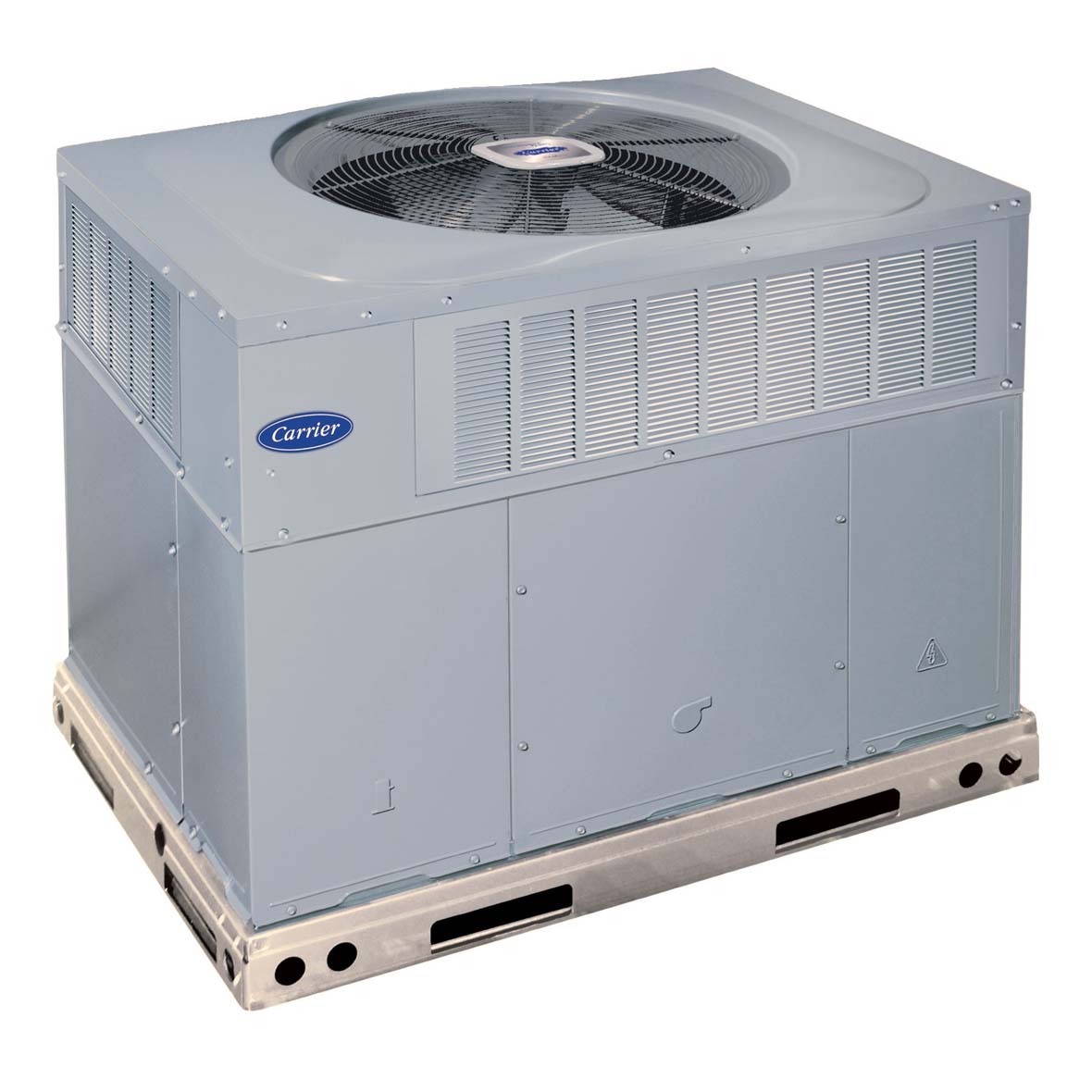 Overview
This system manages energy use in the winter by selecting the best heating source for the conditions - a gas furnace or electric heat pump. During the cooling season, enjoy the benefits afforded by two-stage compression for enhanced dehumidification and comfort. All year long, it maintains your comfort mostly using low-stage operation to deliver consistent, quiet, high-efficiency temperature control.
Models
Specifications
Up to 15.5 SEER
12.5 EER
Up to 8.5 HSPF
81 AFUE
All sizes meet ENERGY STAR® qualifications1
Compressor and blower motor enhanced summer dehumidification1
Consistent comfort and temperature control with two-stage operation
Hybrid Heat® system auto changeover to gas in colder temperatures
Sound: as low as 68 decibels2 in cooling mode
Two-stage scroll compressor
High-efficiency, multi-speed blower motor
Turbo Tubular design heat exchanger
Two-stage gas valve
Electronic spark to pilot ignition
System protecting high pressure and loss of charge switches
Thermostatic Expansion Valve (TXV) refrigeration management
Filter drier
Recommended control: Côr® Thermostat
Optional ArmorCoatTM tin-plating to enhance corrosion resistance
2-5 ton cooling
40,000-130,000 Btu/h heating
208-230 V
Heavy-gauge, galvanized steel construction
Steel, louvered coil guard
For installation in SCAQMD only: This furnace does not meet the SCAQMD Rule 1111 14 ng/J NOx emission limit, and thus is subject to a mitigation fee of up to $450. This furnace is not eligible for the Clean Air Furnace Rebate Program: www.CleanAirFurnaceRebate.com.